Across the country, and here at home, local elections will determine the outcomes of questions big and small. And so many issues that affect your health, and your community's health, are on the ballot! So on National Voter Registration Day, we want to remind you that the first step in voting for your health is registering to vote! Take 30 seconds to register to vote or check your voter registration online if you've recently moved or changed your name. That's it! It's that easy!
Your Health is On The Ballot!
If we are going to improve the health of ourselves, our families, and our community, elections are one important opportunity to vote for the issues that will improve our health. Clean air and water, safe neighborhoods, education, access to green spaces and affordable medication: all of these issues affect our health, and they are on the ballot through the candidates and issues you vote on. Your health is on the ballot!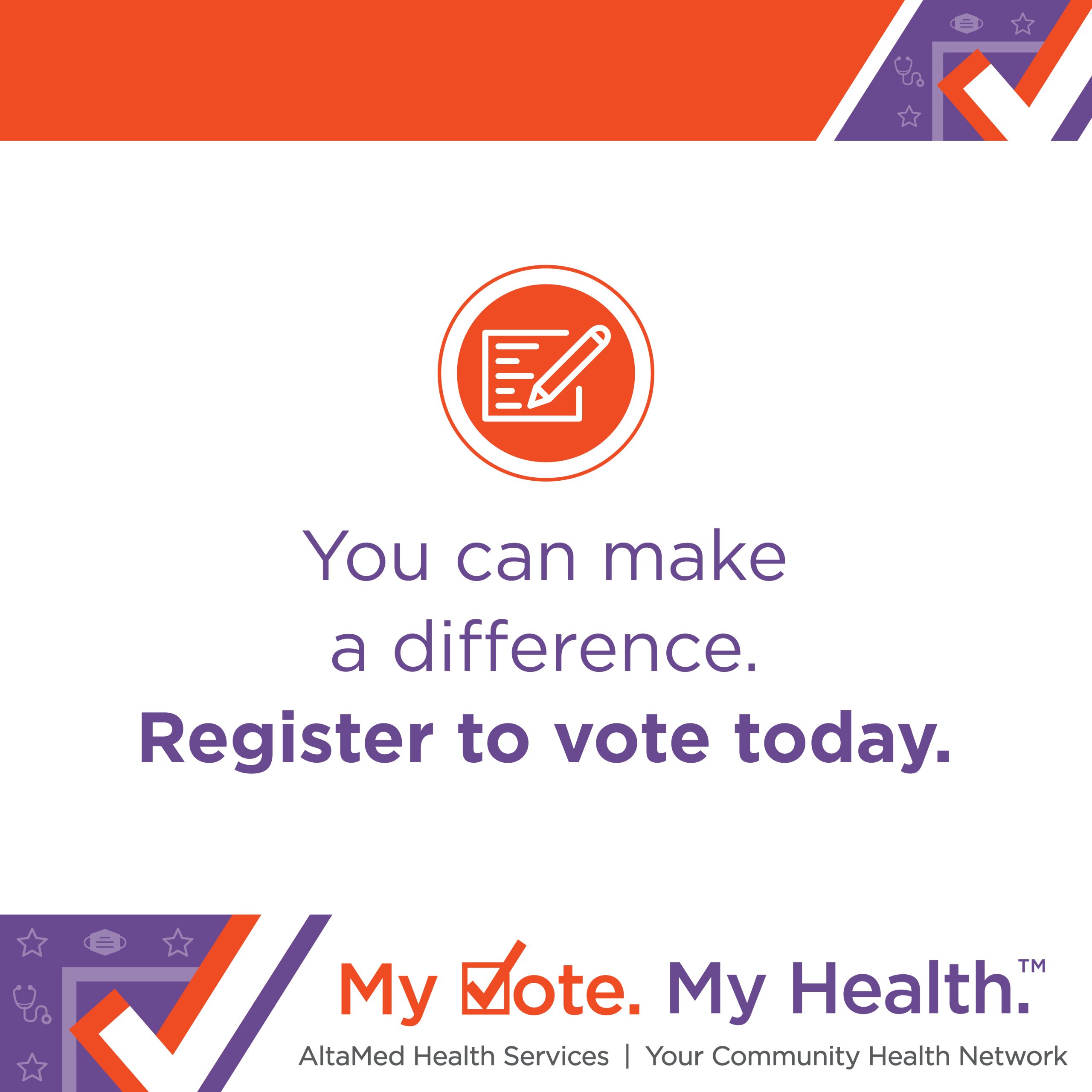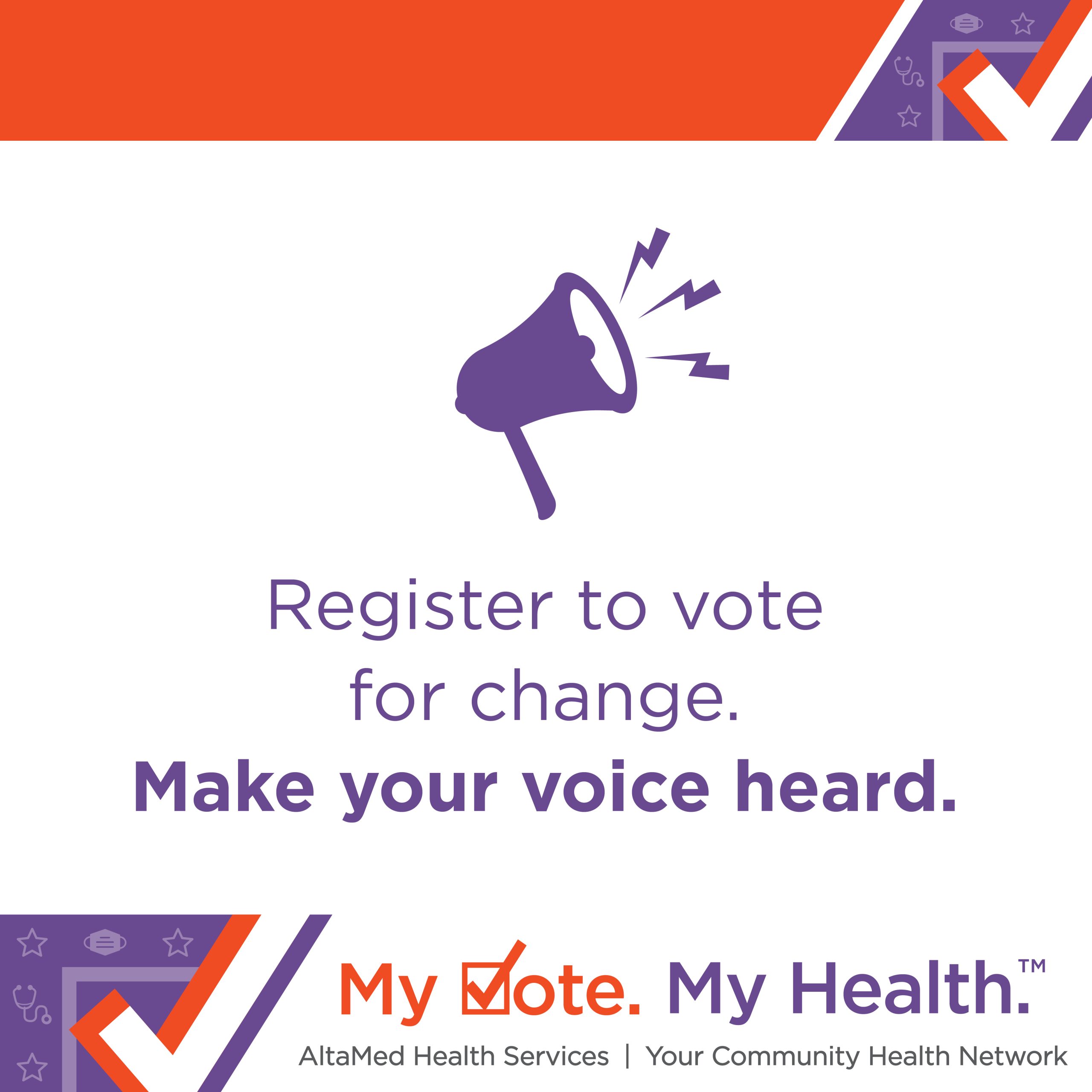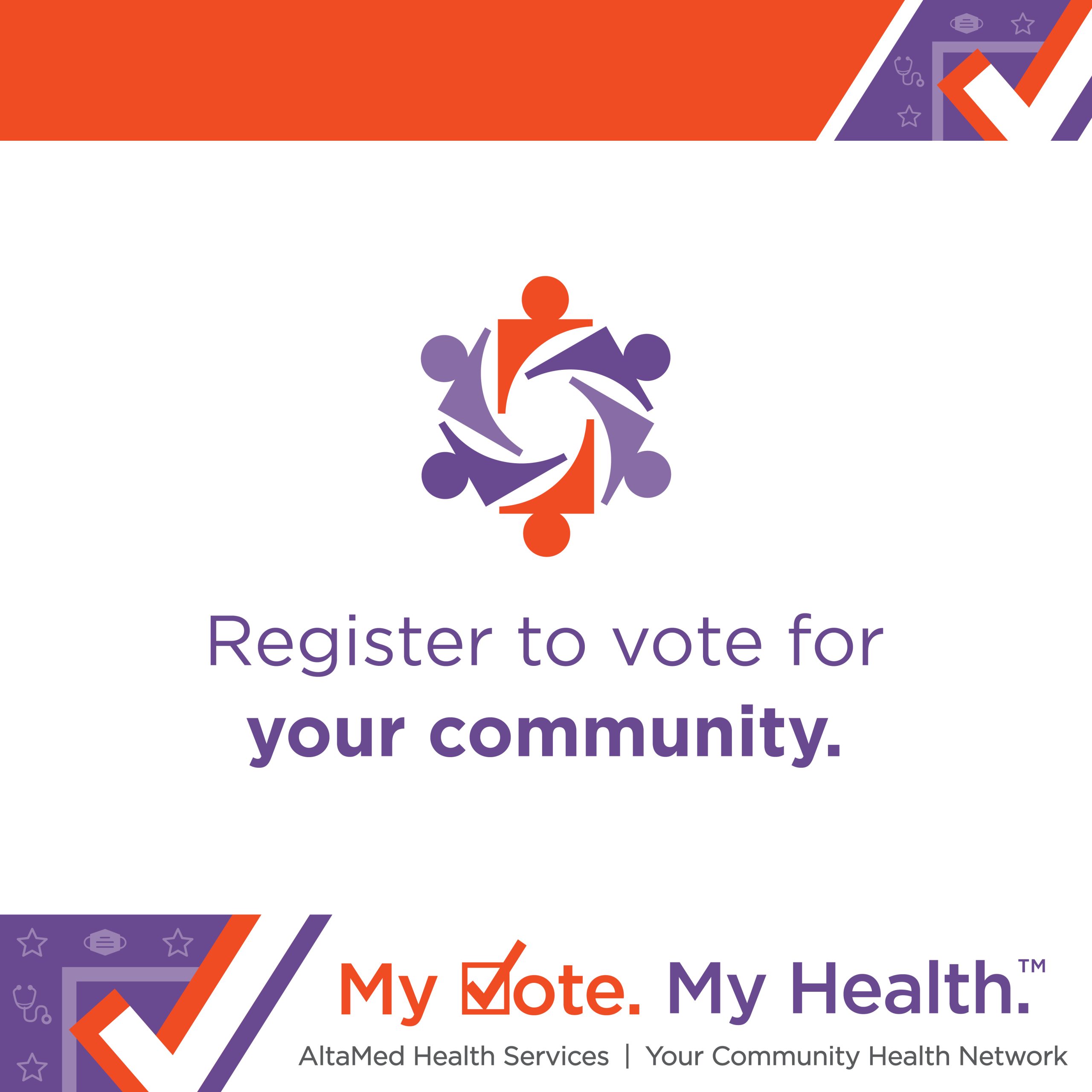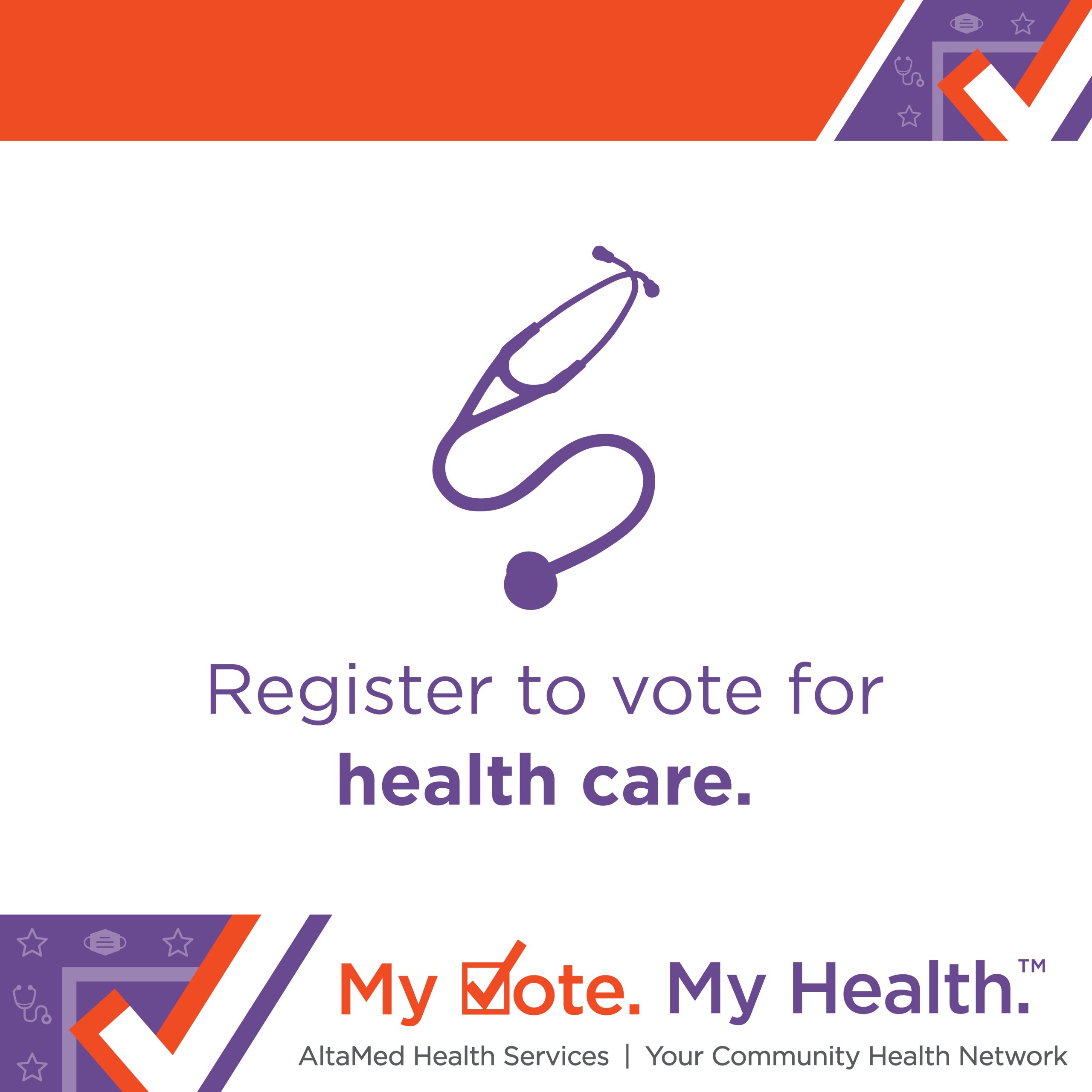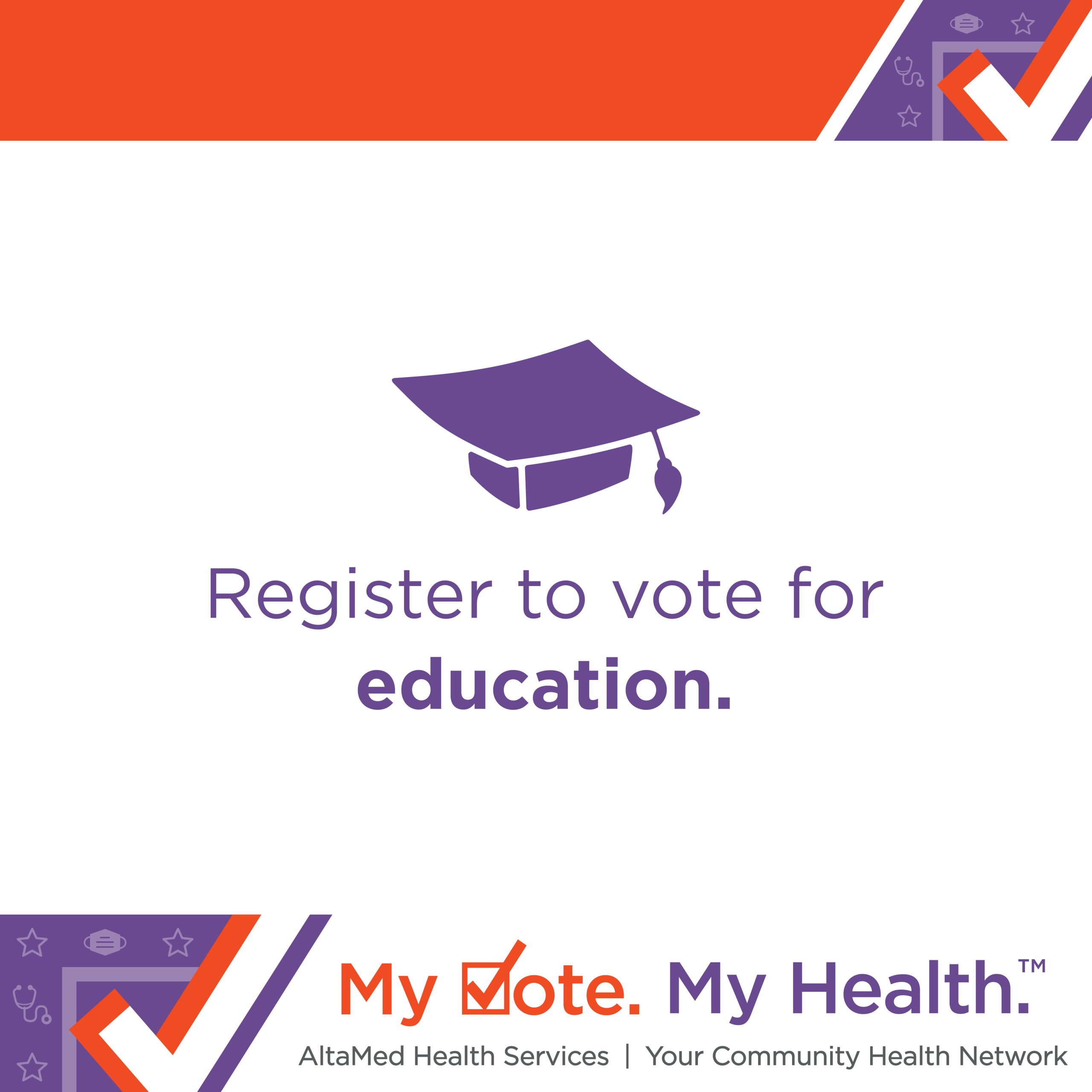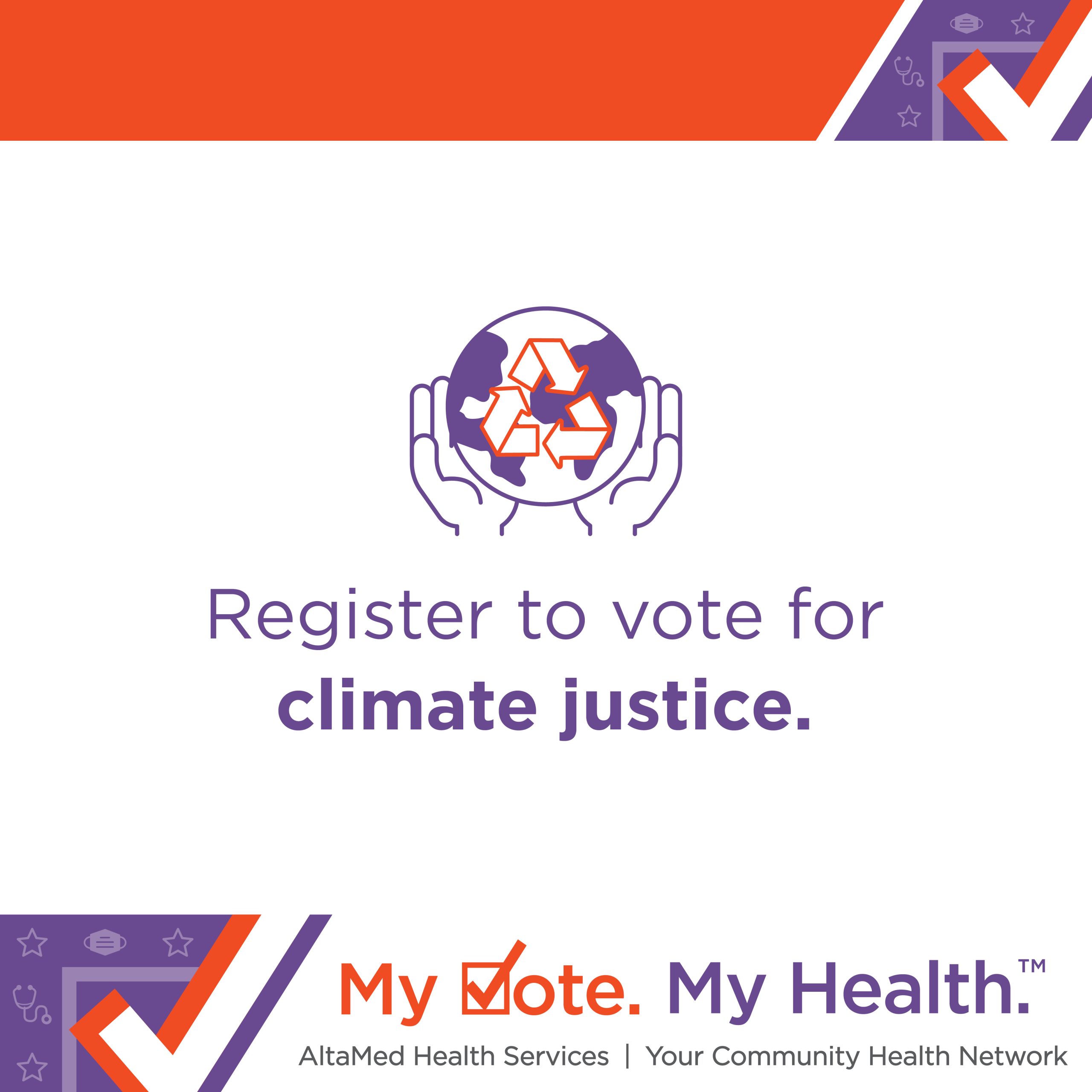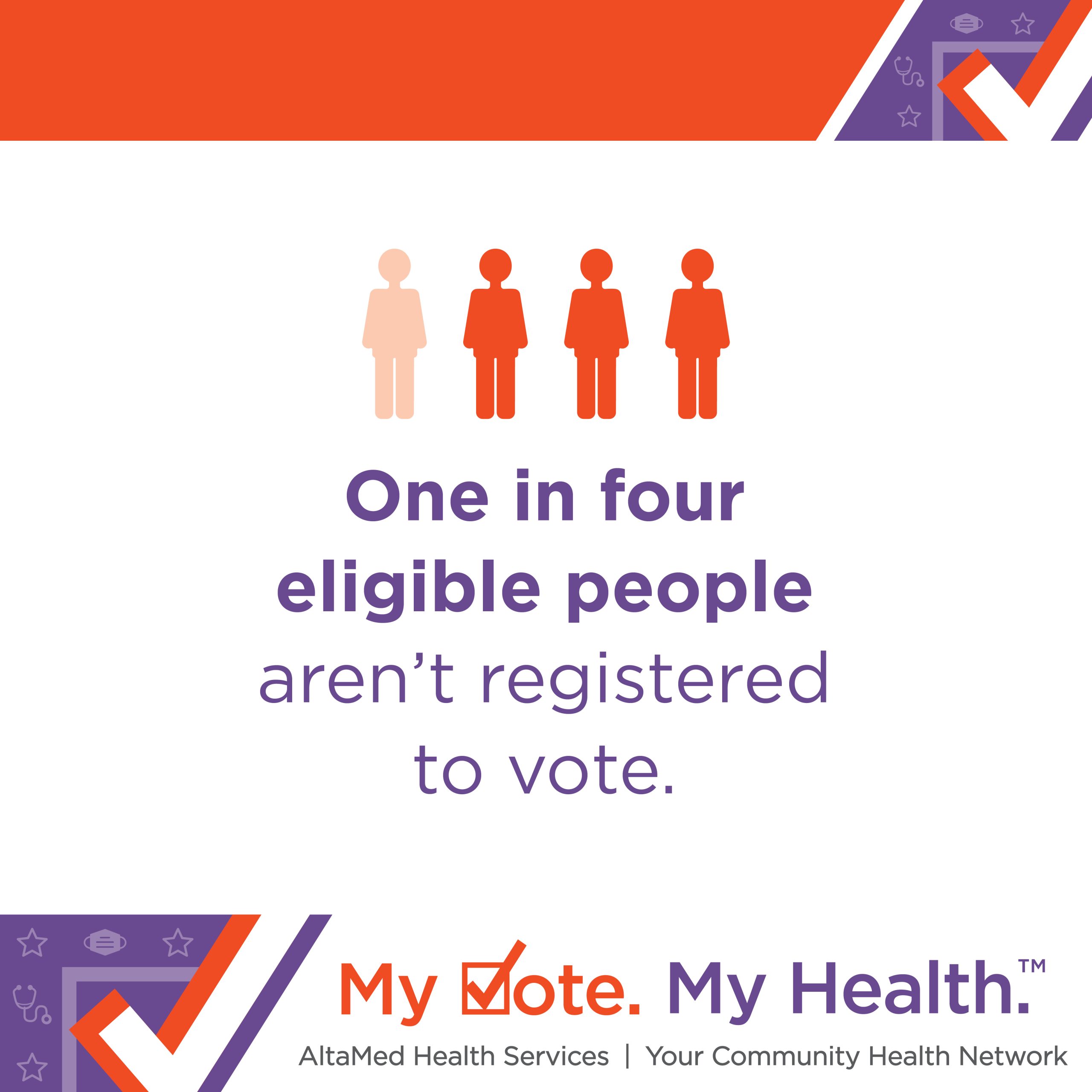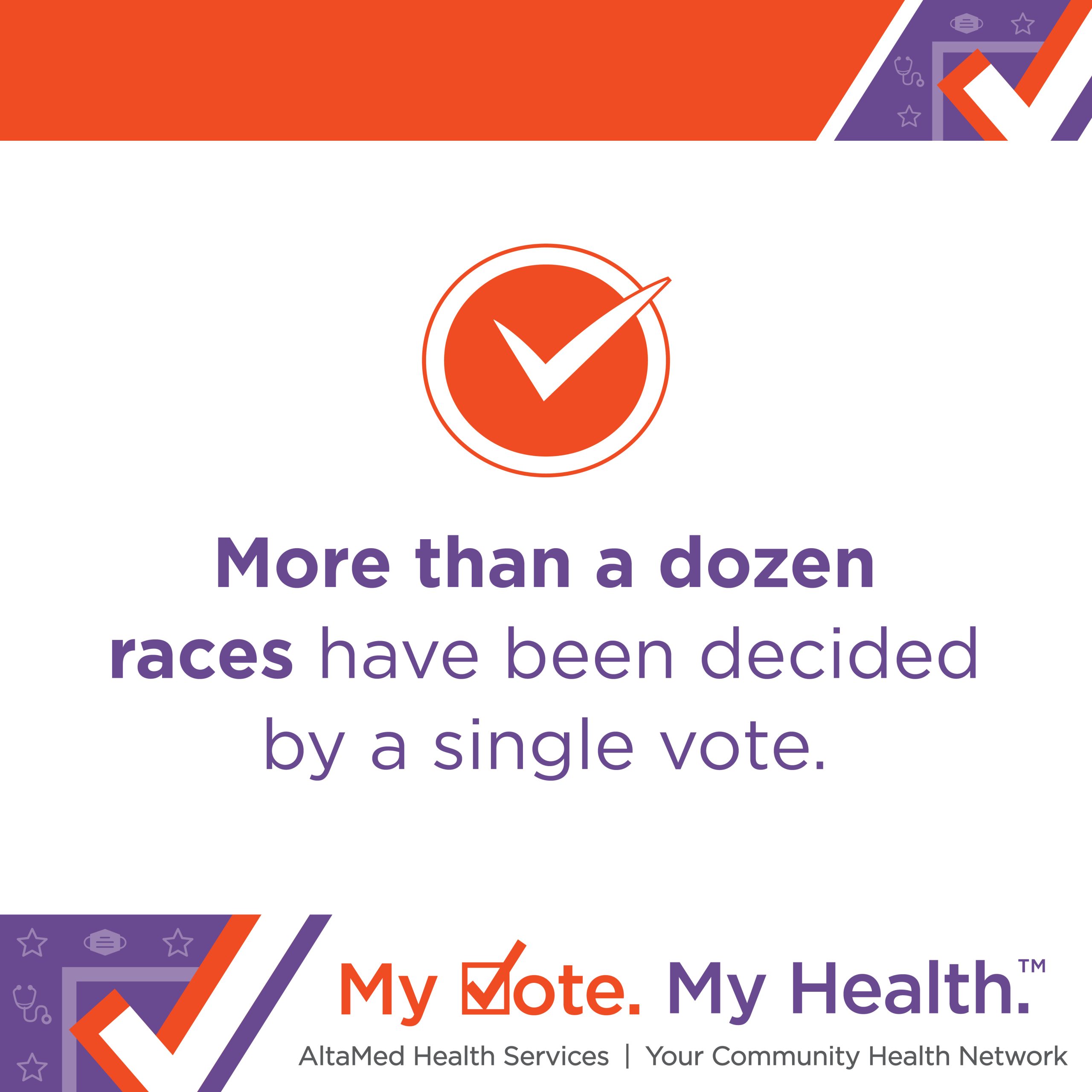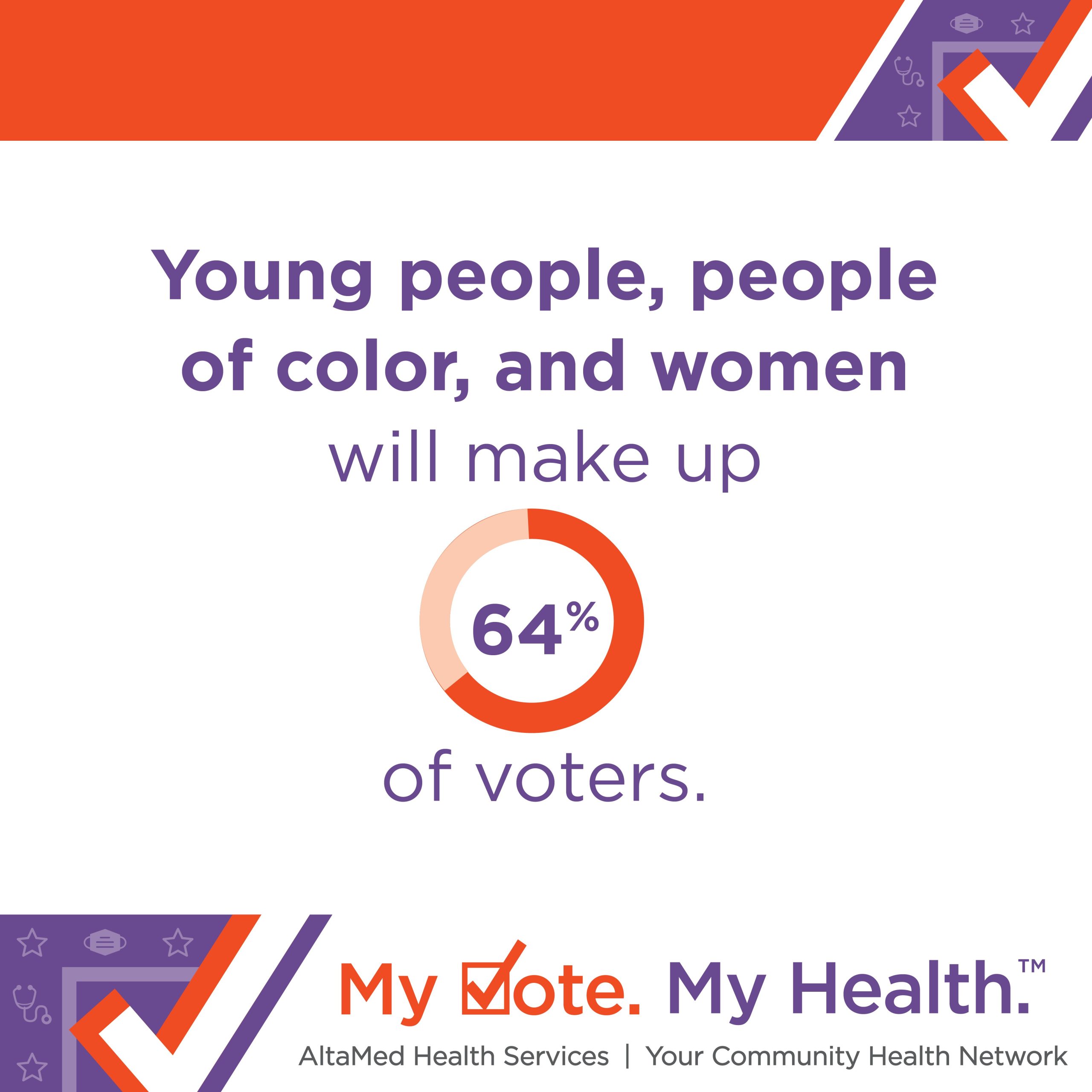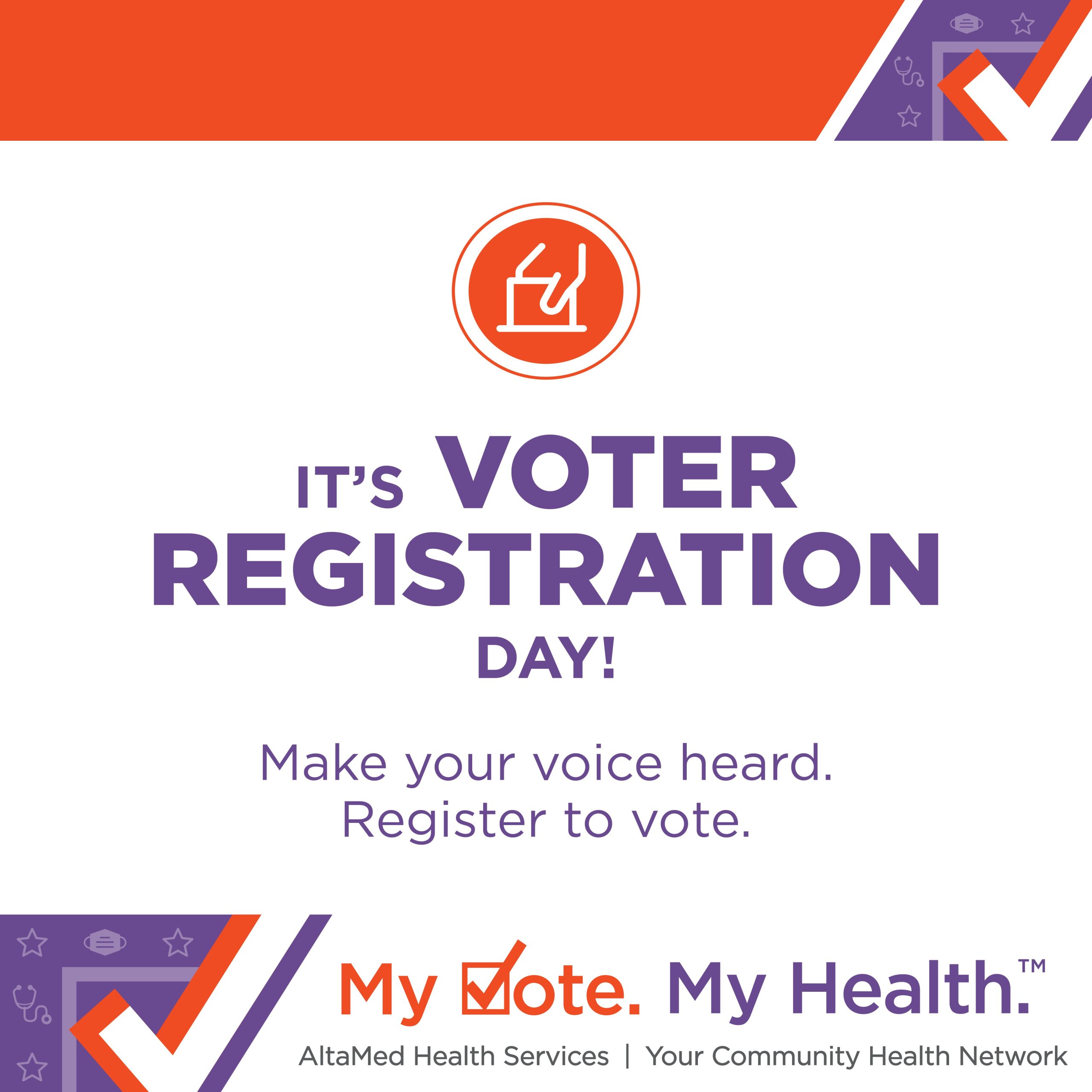 Access Voter Resources from CaliforniaHealth+ Advocates
CaliforniaHealth+ Advocates is a 501(c)(4) social welfare organization that is dedicated to advancing the mission of community health centers through state and federal advocacy. CaliforniaHealth+ Advocates is the advocacy affiliate of the California Primary Care Association (CPCA).
The 2023 midterm election is critical for the health of our community. Health care delivery only accounts for approximately 10–20% of the modifiable contributors affecting an individual's health, well-being, and longevity. The other 80–90% are referred to as social determinants of health. The National Academy of Medicine and World Health Organization defines social determinants of health as "the conditions in which people are born, grow, live, work and age. These circumstances are shaped by the distribution of money, power, and resources at global, national, and local levels." Hundreds of races from local city councils to the US House of Representatives will help determine whether our community has access to services and resources that will help close or widen the gap in health disparities in our community. Midterm elections typically have much lower voter participation than presidential elections so your vote will be even more important.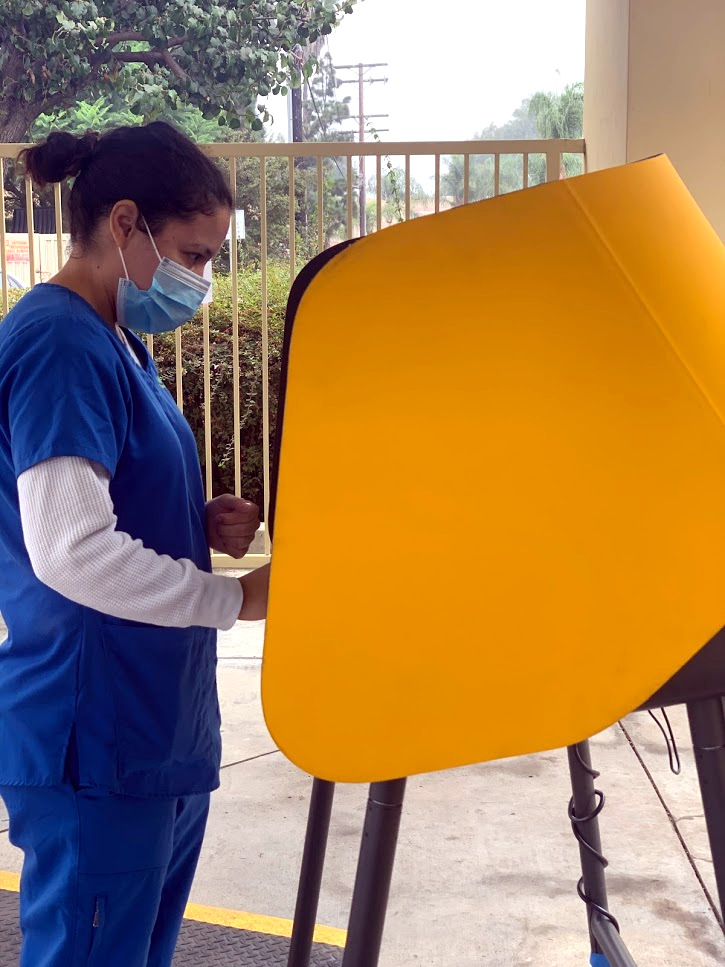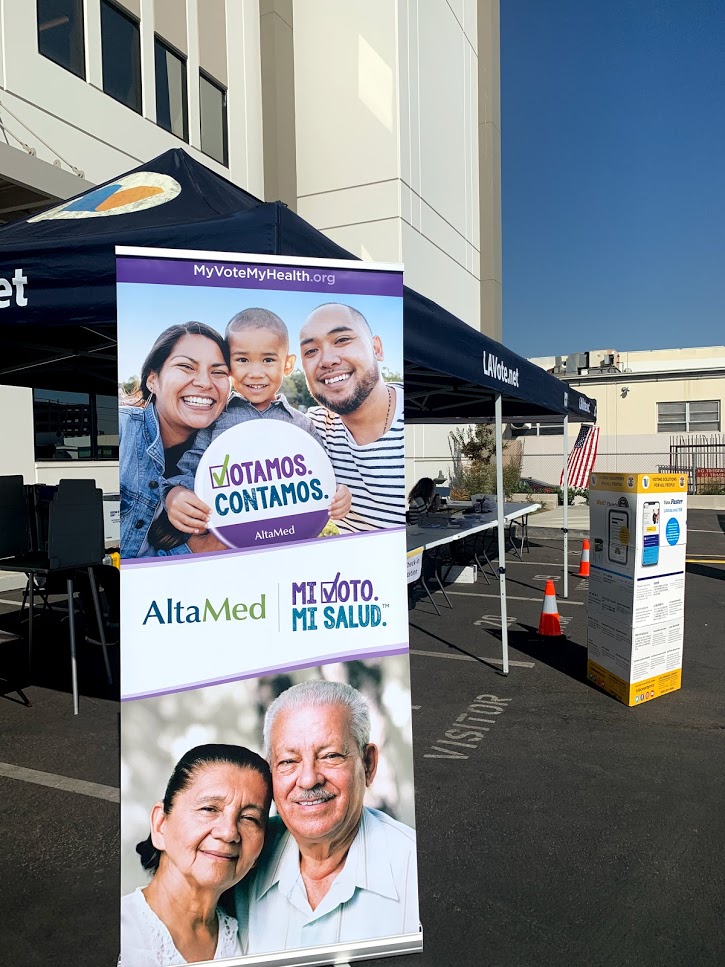 The My Vote. My Health.™ initiative is dedicated to increasing the participation of Latino voters in California with an emphasis on our six target regions– Los Angeles, Orange County, San Diego, Sonoma, Fresno, and San Jose– to play a key role in this election cycle by ensuring that both patients and the communities surrounding our clinics, whom we serve, are engaged in the process and empowered to turn out to vote both during the primary and general election cycle
You can join our My Vote. My Health™ efforts of ensuring that our
communities have a voice this election by volunteering to help get out the vote in our target regions.
Make a plan to vote!
You have three ways to cast your vote:
1.

Vote by Mail

Mail your vote-by-mail ballot. Don't forget to sign the envelope! No postage is necessary. Your vote-by-mail ballot must be postmarked by:

● PRIMARY Election: Tuesday, March 5, and received by Tuesday, March 12.
● GENERAL Election: Tuesday, November 5, and received by
Tuesday, November 12.
2.

Ballot Drop Box

Drop off your ballot at any Ballot Drop Box starting:
● PRIMARY Election: Tuesday, February 6
● GENERAL Election: Tuesday, October 8
3.

Vote Centers

Vote early at any vote center in your county starting
● PRIMARY Election: Saturday, February 24 up to Election Day
on Tuesday, March 5.
● GENERAL Election: Saturday, October 26, up to Election Day
on Tuesday, November 5.
Questions or want to report concerns?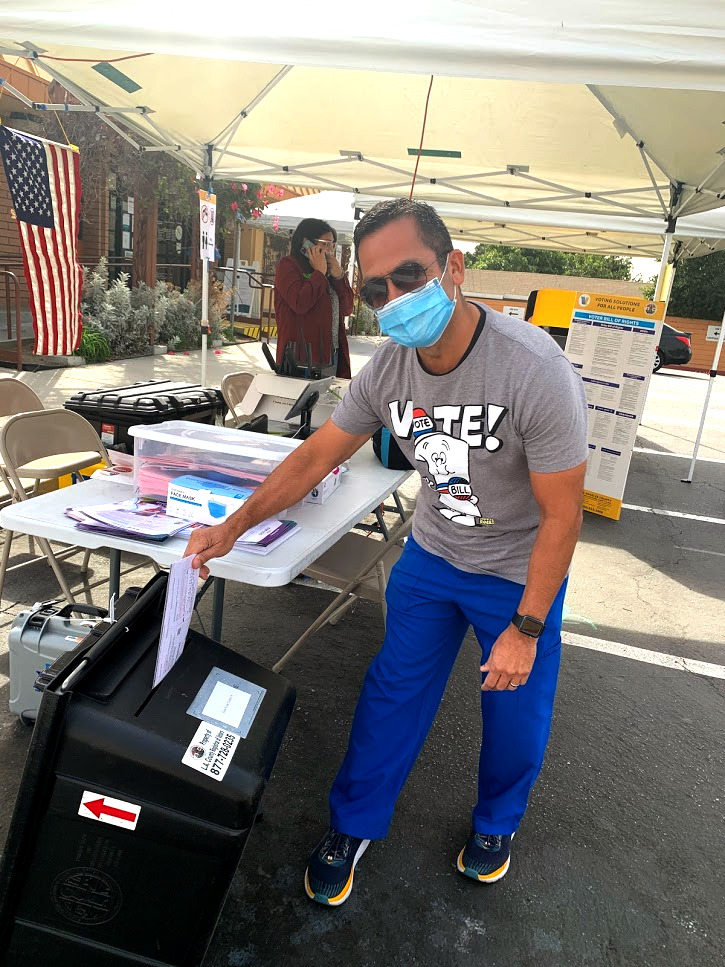 As You Prepare
here are some additional tools:
My Vote. My Health.
Canvassing
Additional voter information resources:
General Election date: November 8, 2022
---
Last day to register to vote for General Election: October 24, 2022
---
General election ballots start getting mailed week of October 11, 2022
---
Vote Centers Open (LA/OC) Saturday 10/29/22 - Tuesday 11/8/22
Download other helpful resources at the California Secretary of State website here - sos.ca.gov/elections
Get information on how, where, and when to vote anywhere in the country by visiting the League of Women Voters vote411.org website
The My Vote. My Health. Coalition has educated low-propensity voters across California
Learn more about our member clinics below.
Get to Know the Candidates for LA Mayor